Strong Partners for best Support


Konstruktiv, that is ingenious developers bringing your ideas to life. We have an multidisciplinary team to respond to your individual requirements quickly and flexibly. The development of mechanical and electronic prototypes is our main focus. Also, we gladly accompany the product's evolution up to large batch production. We offer consulting, concept, construction design, fabrication, assembly and commissioning from one source. Thereby we provide quick and flexible complete solutions of highest quality.
---

The Startup Incubator Berlin is a co-working space and laboratory for start-ups and those interested in founding a start-up. Ideas, concepts and prototypes are promoted here. It is a place of creativity, encounter and exchange. We help ideas grow!
---
EBV Elektronik, an Avnet (NYSE:AVT) company, was founded in 1969 and is the leading specialist in European semiconductor distribution. EBV maintains its successful strategy of personal commitment to customers and excellent services. 230 Technical Sales Specialists provide a strong focus on a selected group of long-term manufacturing partners. 110 continuously trained Application Specialists offer extensive application know-how and design expertise. With the EBVchips Program, EBV, together with its customers, defines and develops new semiconductor products.  Targeted customers in selected growth markets will be supported by the Vertical Sales Segments. Warehouse operations, complete logistics solutions and value-added services such as programming, taping & reeling and laser marking are fulfilled by Avnet Logistics, EBV's logistical backbone and Europe's largest service centre. EBV operates from 61 offices in 28 countries throughout EMEA (Europe – Middle East – Africa).
---
Hy5 is a collective agency focused on early stage hardware startups based in Berlin. We aim to create an environment in which resources and experienced professionals are accessible to quickly iterating hardware startup ideas.
---
HARDWARE.co is a global community and accelerator for entrepreneurs, industry professionals and makers dedicated to the creation of innovative hardware products and companies. HARDWARE.co is made up of several interconnected components to serve, maintain and grow their community. The HARDWARE.co Accelerator, Lab, Meetups and Online Platform form a multichannel resource to give members the opportunity to create leading products and companies. They are able to support every stage of hardware development through their on and off-line community – from ideas to investments and beyond.
---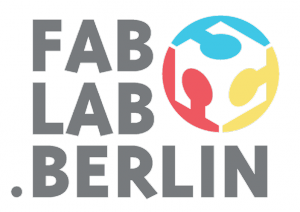 Fab labs are a global network of local labs, enabling invention by providing access to tools for digital fabrication. Fab labs are available as a community resource, offering open access for individuals as well as scheduled access for programs.
---
AtomLeap is a Berlin-based hardware accelerator that invests in the brains behind exciting product ideas and helps them build transformative and successful companies. AtomLeap operates a close-knit network of experts, suppliers, manufacturers, and investors to turn into reality the technologies, that can reshape our civilization.
---

In accordance with the term "Open Innovation" we are interested in cooperating with ambitious startups in order to boost the realization of innovative ideas and to grow into new promising markets. We strive to bridge startups and markets from the first prototype to the final market ready product. Within the scope of our six focus areas we want to explore innovative products, services, and business models. Why to cooperate with Conrad? We can offer growth opportunities for startups in the form of different cooperation scenarios including access to our sales channels and to our customer base. Apply now – startup.conrad.com!